Believe it or not, during the middle of the F-16 Fighting Falcon display at Farnborough last Wednesday, I noticed a falcon of a different variety flying over the airfield: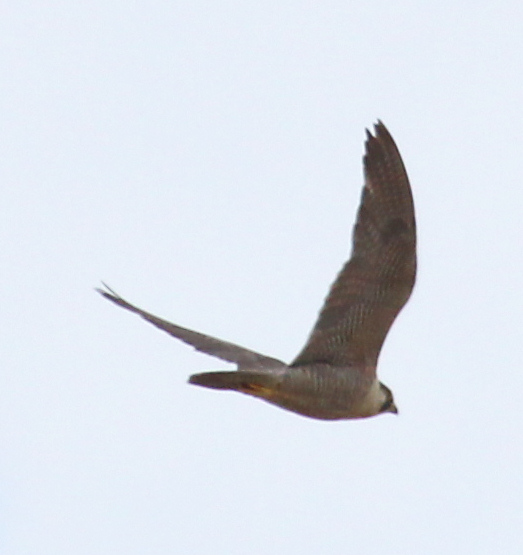 It's a heavily cropped photo, so not the best quality. With that kind of colour scheme (not an ornithological term I know!) it could only really be a peregrine or hobby. I think it's a peregrine due to the transverse rather than longitudinal stripes on the body, and the lack of a red patch around the legs (which hobbies have). Am I thinking correctly?
Many years ago I photographed a hobby during the middle of the flying display at RIAT, so not the first time I've seen a bird of prey in the middle of a flying display.