We popped over to hobby craft at peterboro today as the mrs wanted some card gubbins and our local shop hadnt got what she wanted. Bit of a bonus as one of my work mates said some time ago that they have a half decent model selection so it would have been rude not to investigate. Sadly the selection of kits wasnt all that great (unless you like the run of the mill airfix and revell) but on the plus side the had this realy nice looking 144th airbus A380 so rather than waiting for my kits I orderd I will start things rolling with this.
This is my first ever civil kit but here goes
Firstly the kit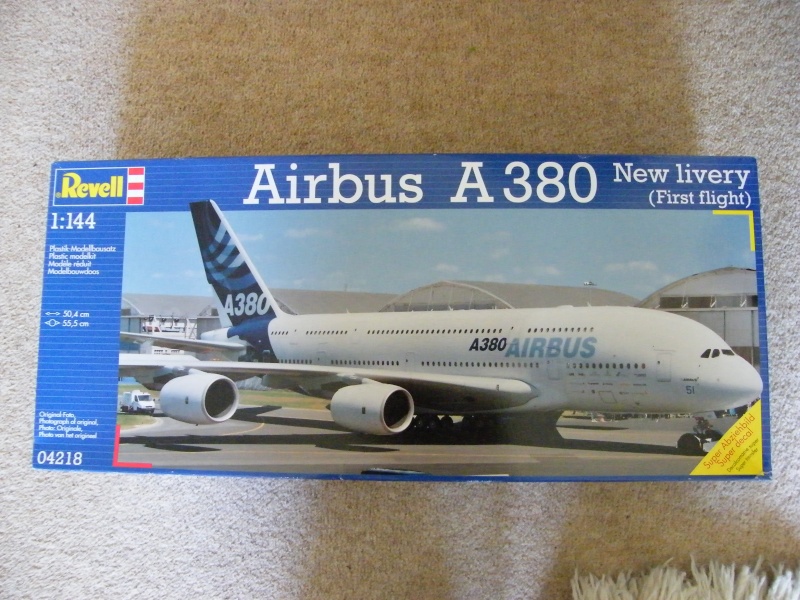 From the outset it looks like a nice kit, its just a shame its molded in white styrene.
The contents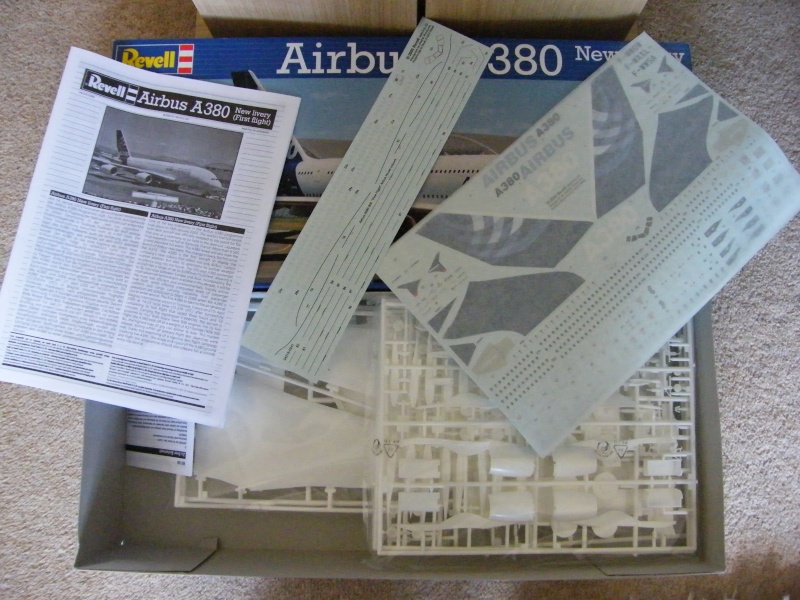 The instructions are in the usual revell format, which are nicely laid out and cleare to read.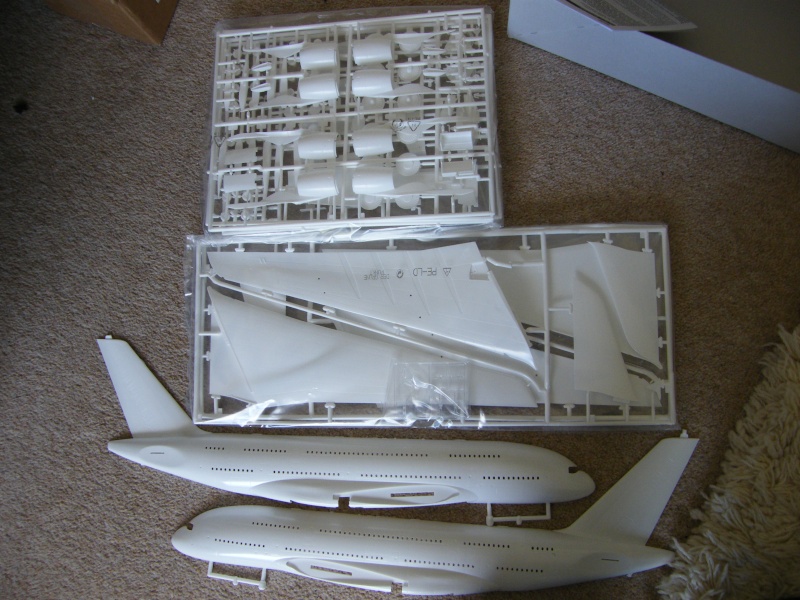 There are 163 parts and two decal sheets. The decals are quite nicely done.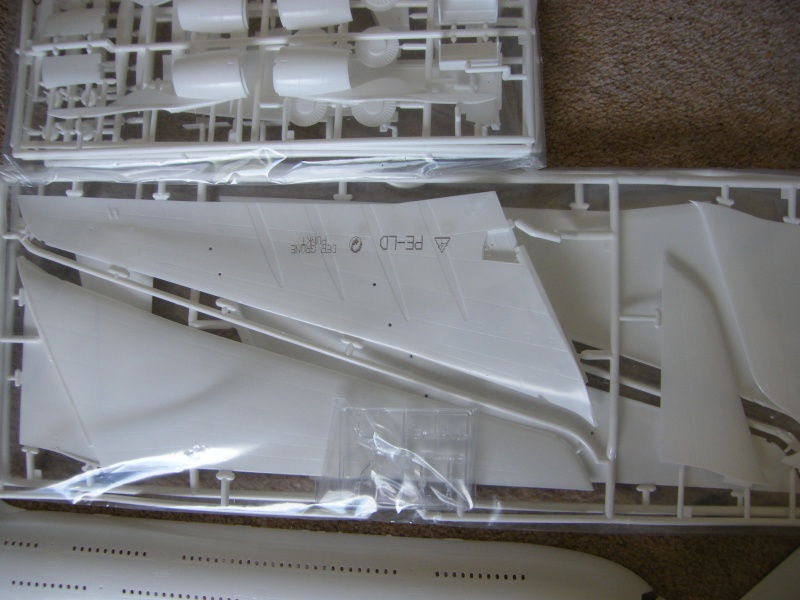 All in all this dosnt look like a bad kit and will make ant interesting venture into my new hobby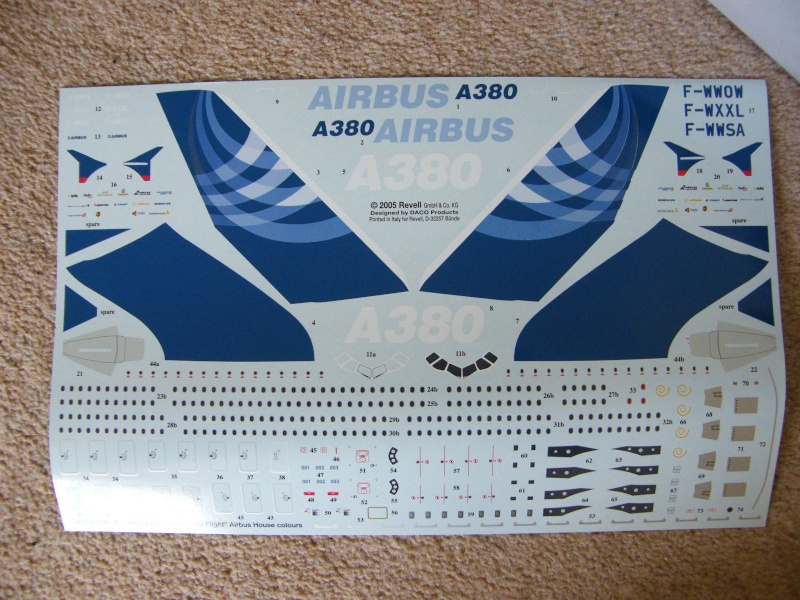 I have almost finished my F-16 and will be doing my group build F-15e for FC but I will do this in between so please bare with me.