No this time it was Zurich
I had to deliver 3 carpets to a certain 'Ladies(sic)underwear' shop in central Zurich for 18.00 Monday, so I decided to set off a bit early & visit a few airfeilds.
I was trundling through Belgium & a whim took me across into Luxembourg to THE Luxembourgoise airfield I had not visited i.e. Wiltz. (this is assuming there are no more than the 3 that I know of). After an hours fruitless searching I found someone who told me where it was, at Noertrange, I battled up the mountain to the grassy summit to find 1 (yes 1) Cessna LX PCW ( you'll have to take my word for it
)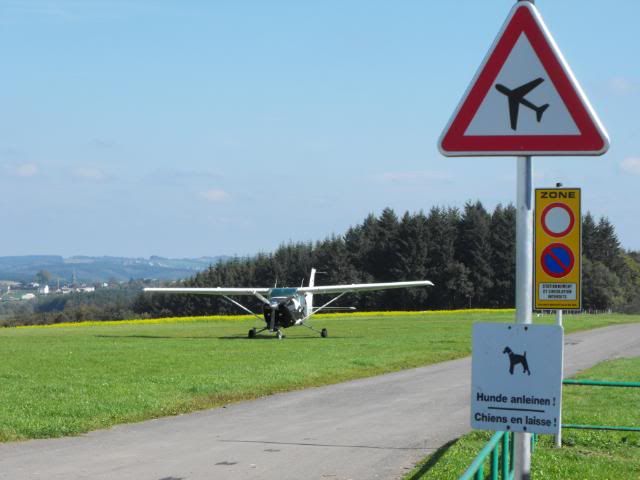 Next was Useldange, I had been before in '93, so I expected a bit of growth !
It was not to be , nice new hangar but not what you call expanded !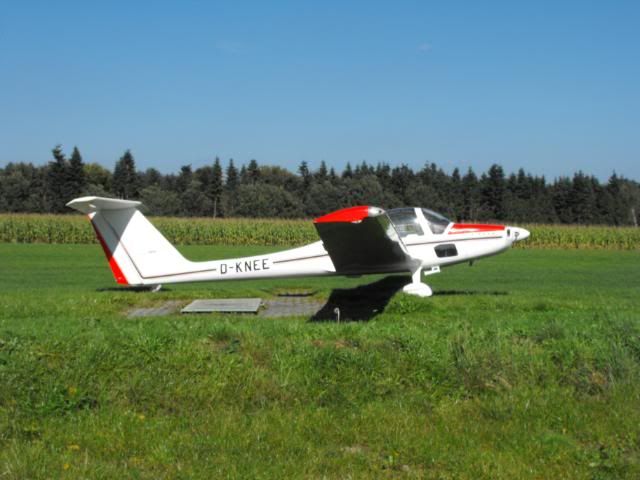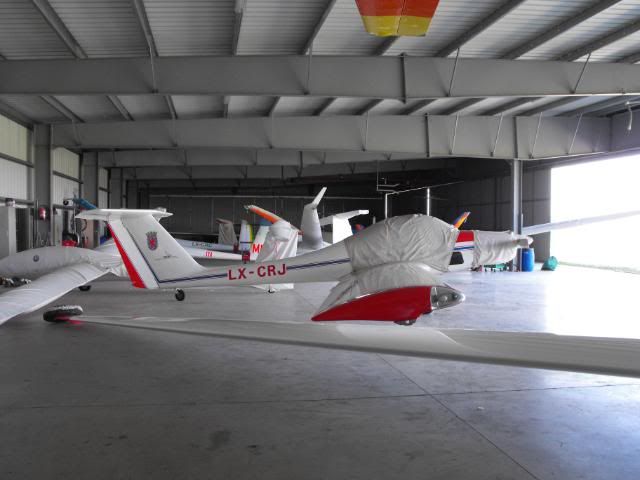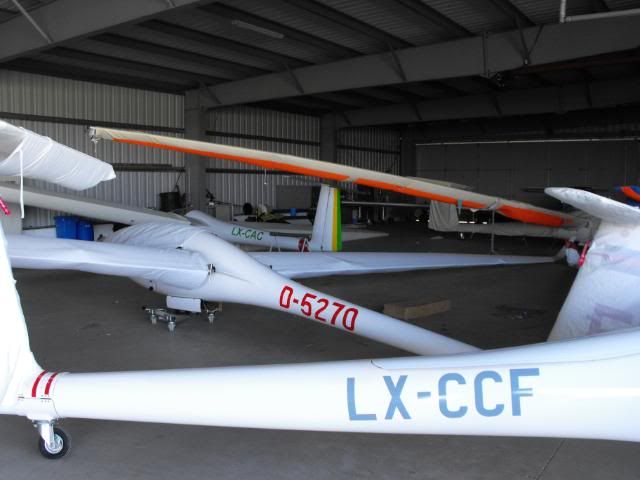 Is this a 'hang glider ?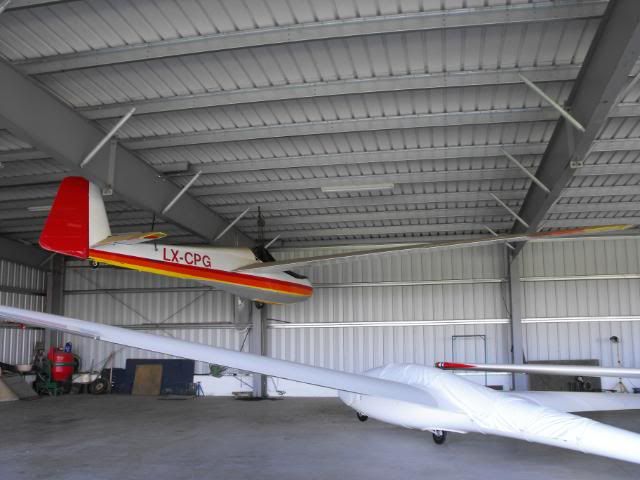 Useldange 3.10.10
LX CMN , D KNEE , LX CRJ , LX CCF , D5270 , LX CPG , LX CVN. 3 seen on the previous visit LX CAM , LX CAC and LX CLV
From there Nancy beckoned, there is a glider field north of the 'normal' airfield Essey, that I had failed to find before. It took some finding but eventually it was spotted on the 'Plateau de Mazieres' ,16.30 on a sunny Sunday & it was deserted ! !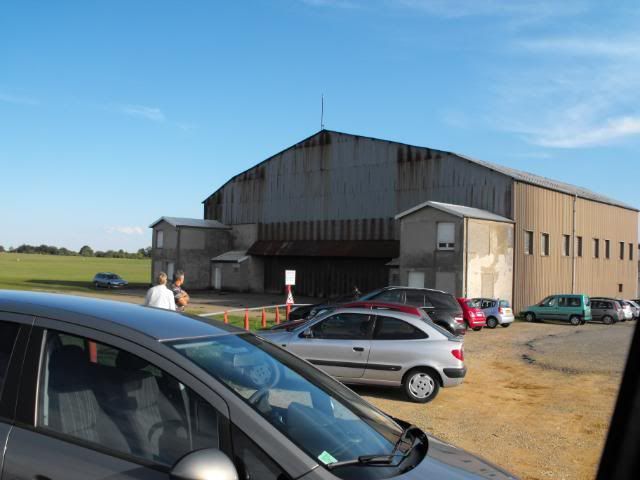 This is Essey on the way down from the plateau.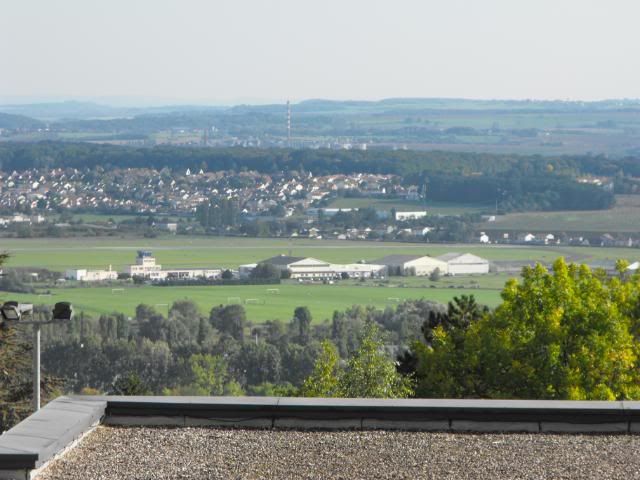 Faired a little better
F GECL , F GLXZ , F GUAB , N272SR , F BPRM , F BSVT , F GKBJ , F GGQA , F GGQB , F BMRL , and F PSMR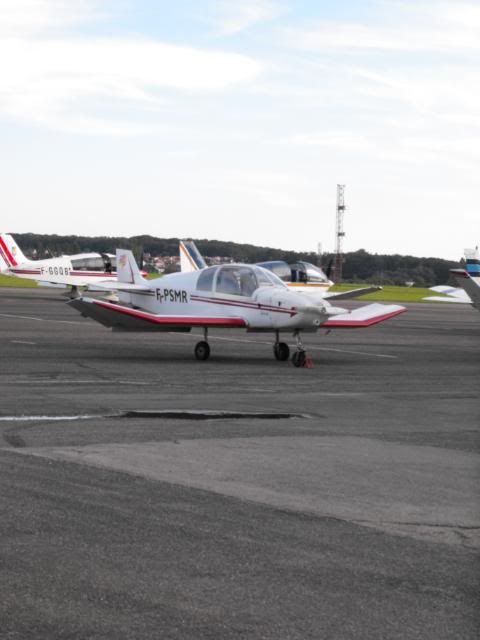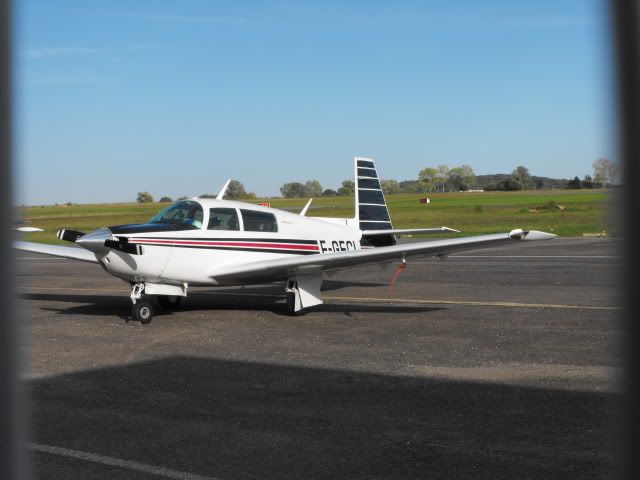 I then headed straight for my intended crossing place Rheinfelden, I knew they opened at 07.00 and wanted to be early (ish) as I anticipated problems clearing Swiss customs. Needless to say I was correct & eventually crossed at 13.30.
So I headed to Zurich for a couple of hours spotting. I went straight to Signatures car park and logged for about 15 mins,
HB ZUV , HB HEH , HB VNW , VP CFP , D IRKF , VP CAD , HB VNN , HB LIN , HB CLY , N98X , LZ PVV , HB JEB.
From there I went round to the 'Heliport Grill'
HB JEG , CS TTI , HB LEL , HB IAU , HB CYL , 9A CGA ? , PH EZG , S5 AAP , N727DL , HB IZH , A6 ECV , HB AEU , D ABGA , A7 ACI , HB IXO , HB IPY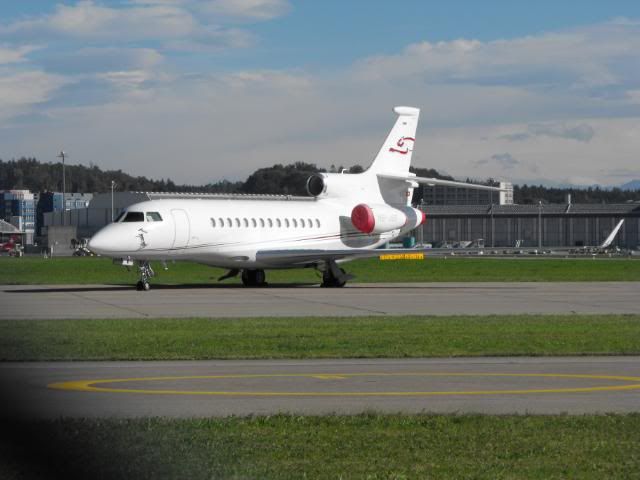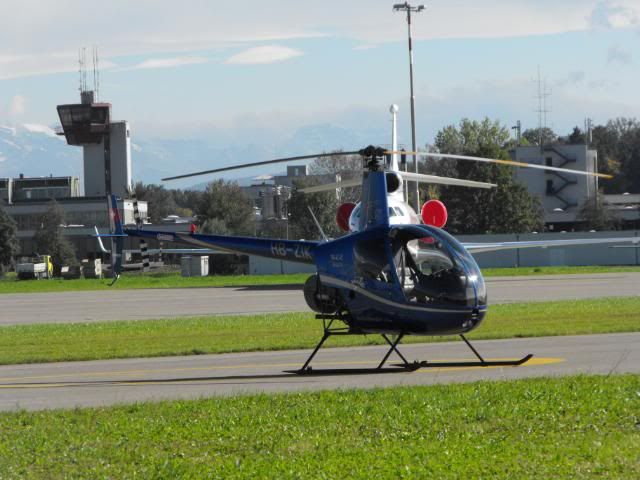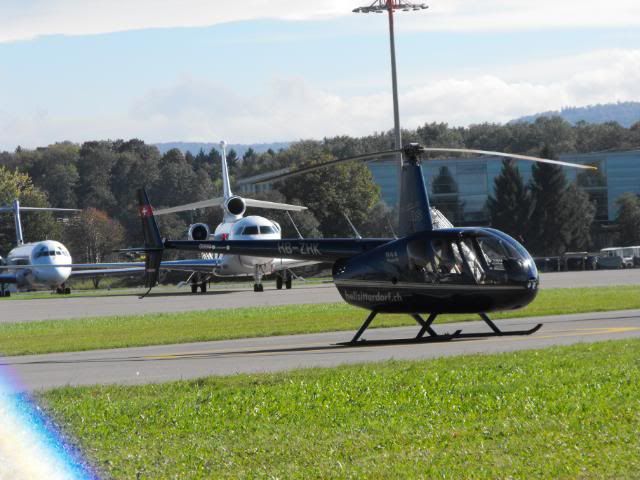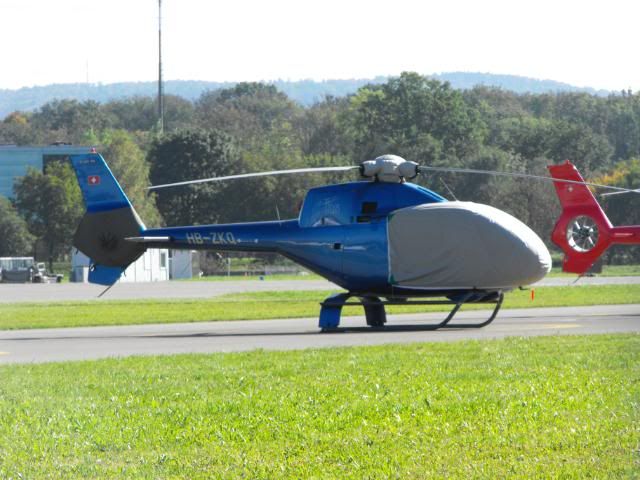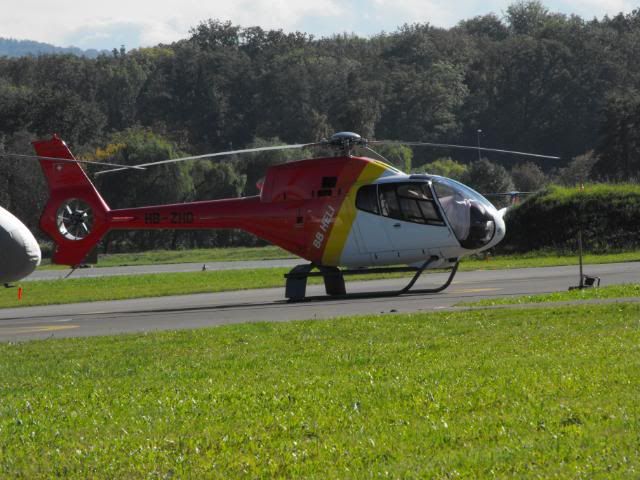 HB IYP , HB IYR , HB IYT , HB IYG , HB IPS , HB ION , HB IJB , HB IPR , D AGPK , HB IJR , HB IJV , HB JVF , HB IOC , OE LBP , HB IPU , HB IXF , HB JVH , HB JVE , HB ZBB , HB IJE , OE LIR , 9H AEO , HB IOK , HB IPN , HB IPT , D ABBK , HB ZHK , HB ZKQ , HB ZHD , HB XUW , HB JOB , VQ BFN , HB JEQ and HB IQZ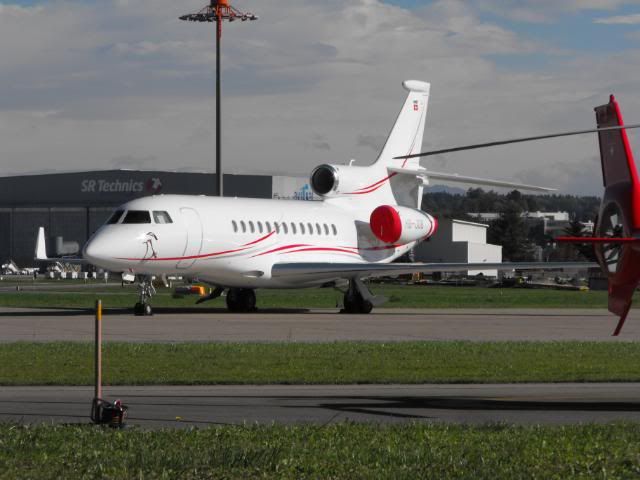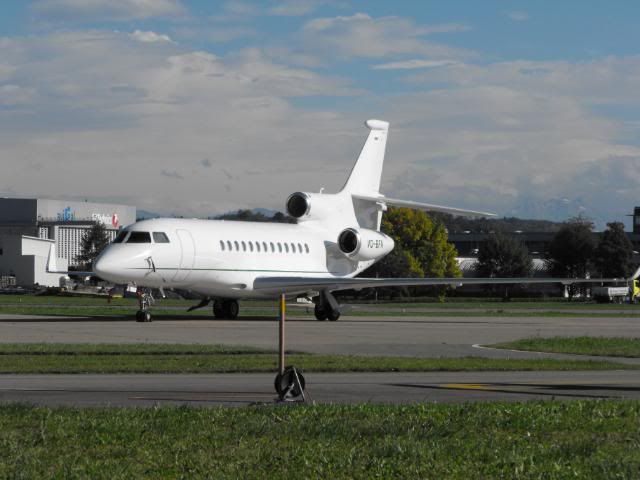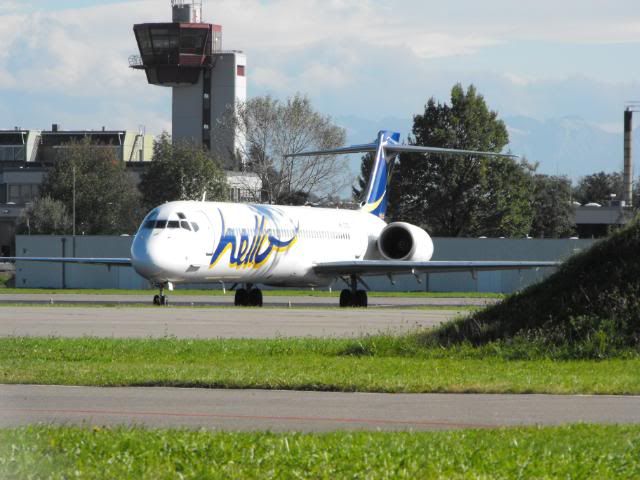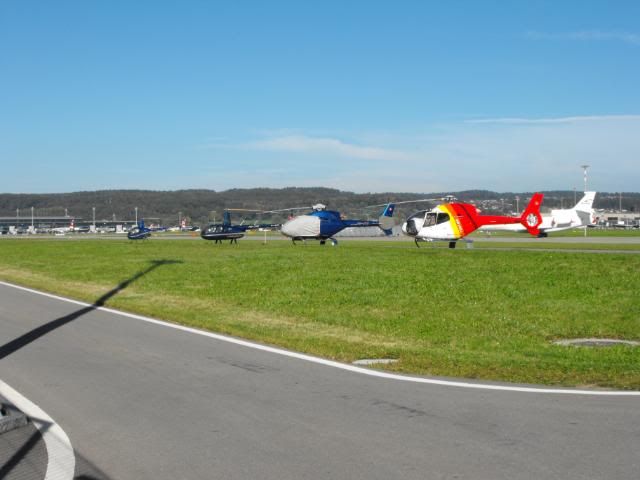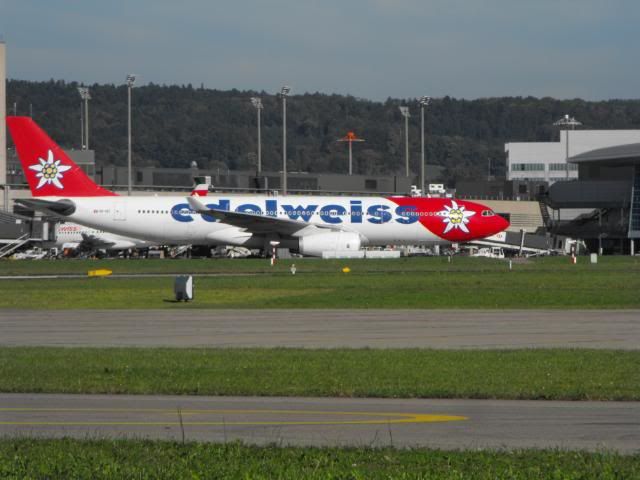 Then this took off and turned right (left actually
) over my head.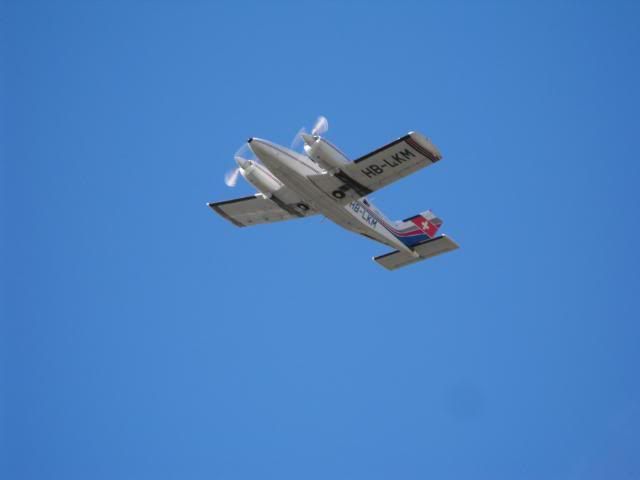 I then went into town delivered the carpets then set off for a hotel in France (cheaper than in Switzerland). Got to my favourite Campanile to find they had updated (some of it) and started selling 'designer' food which I hate. Then to beer & bed.
Started back about 09.00 Tuesday couldn't resist a quick visit to Metz/Nancy regional for F GLNE and FGLNH, wish I hadn't bothered !
In my travels I find some
There is a W at the start ! Then I guess Irish tellers of untruths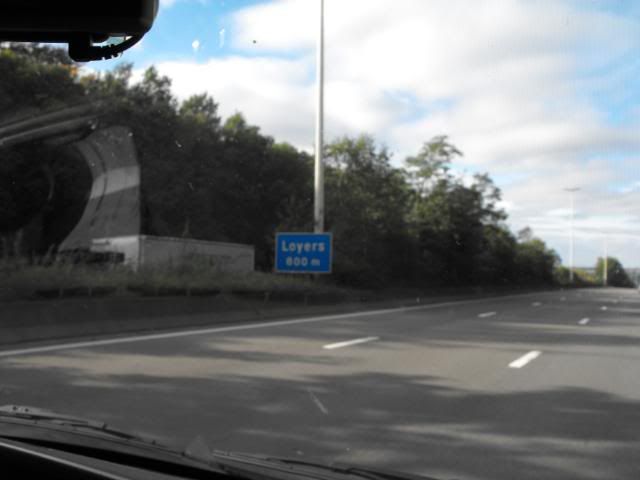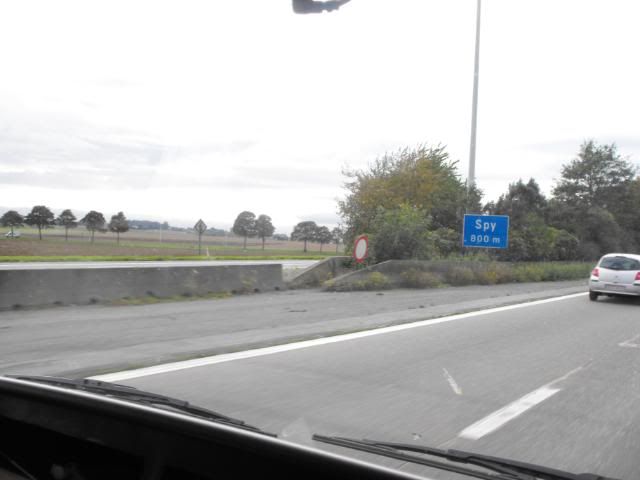 Wouldn't have thought they advertised
Finally where Napoleon met his.....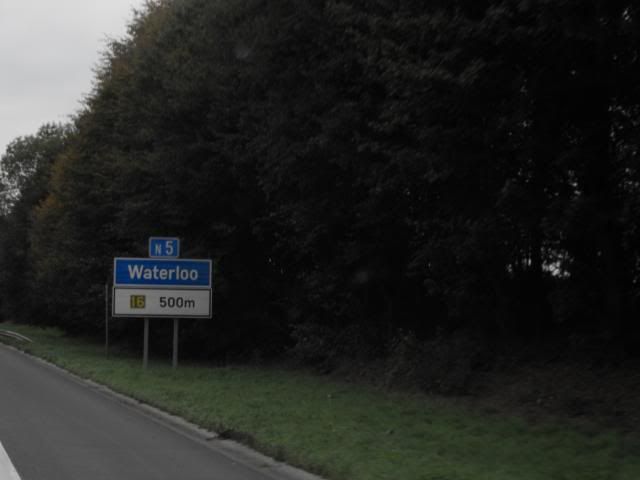 Have fun
Terry